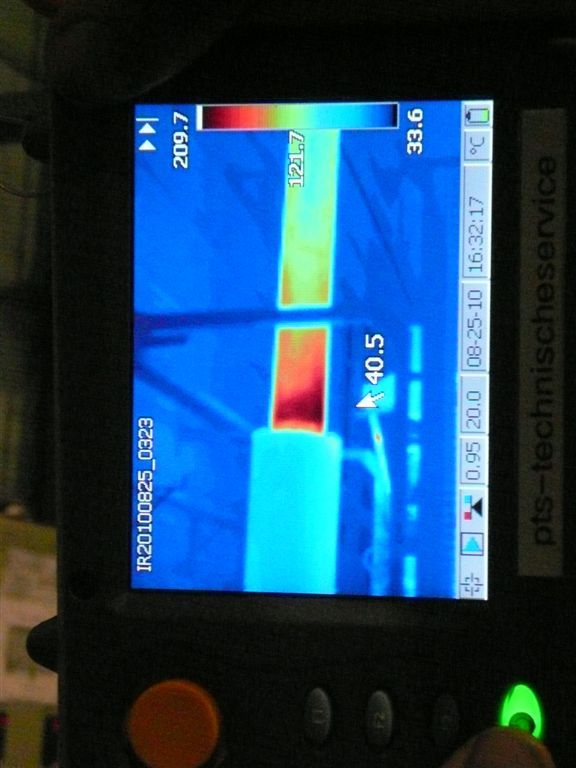 Thermo heat radiation (infrared) one can a ' hotspot ' making visible by means of thermography.
Connections, connections, congested switches or cables are a business uncertain factor, the so-called ' hotspots '.
Disturbances, fire and or other matters are not excluded at overheating.
Through inspections with a thermographic camera, is immediately visible and how your installation or equipment there.
Problem areas can quickly be located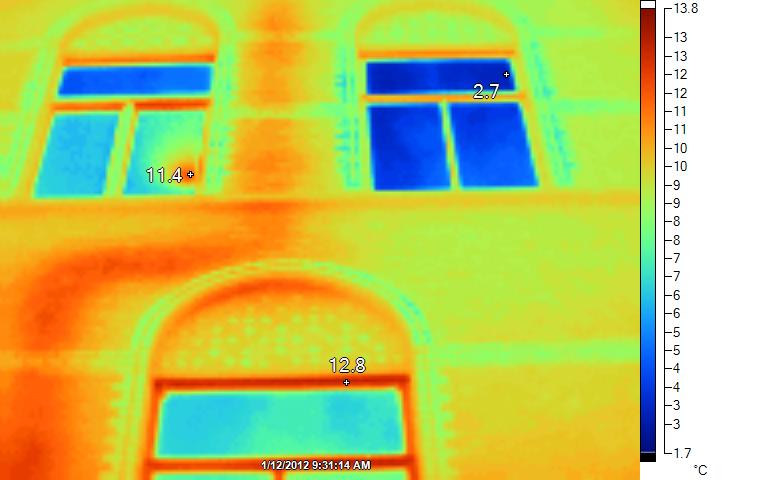 Thermographic Home inspection
Thermographic image taken from the outside wall of the House .
Clearly visible is the heating pipe behind the wall runs and a heat leak caused.